Flexible Integrations
Create a Cohesive Digital Learning Environment
Plays Well With Others
Built with the interoperability of Moodle, Converge integrates with a myriad of third party content platforms to provide rich technology-infused learning experiences using your favorite digital resources.
Connect with the Cloud
Google Drive? Microsoft OneDrive? Seamlessly connect with multiple cloud-based repositories for access to all your files from within Converge so you spend less time navigating and more time teaching and learning.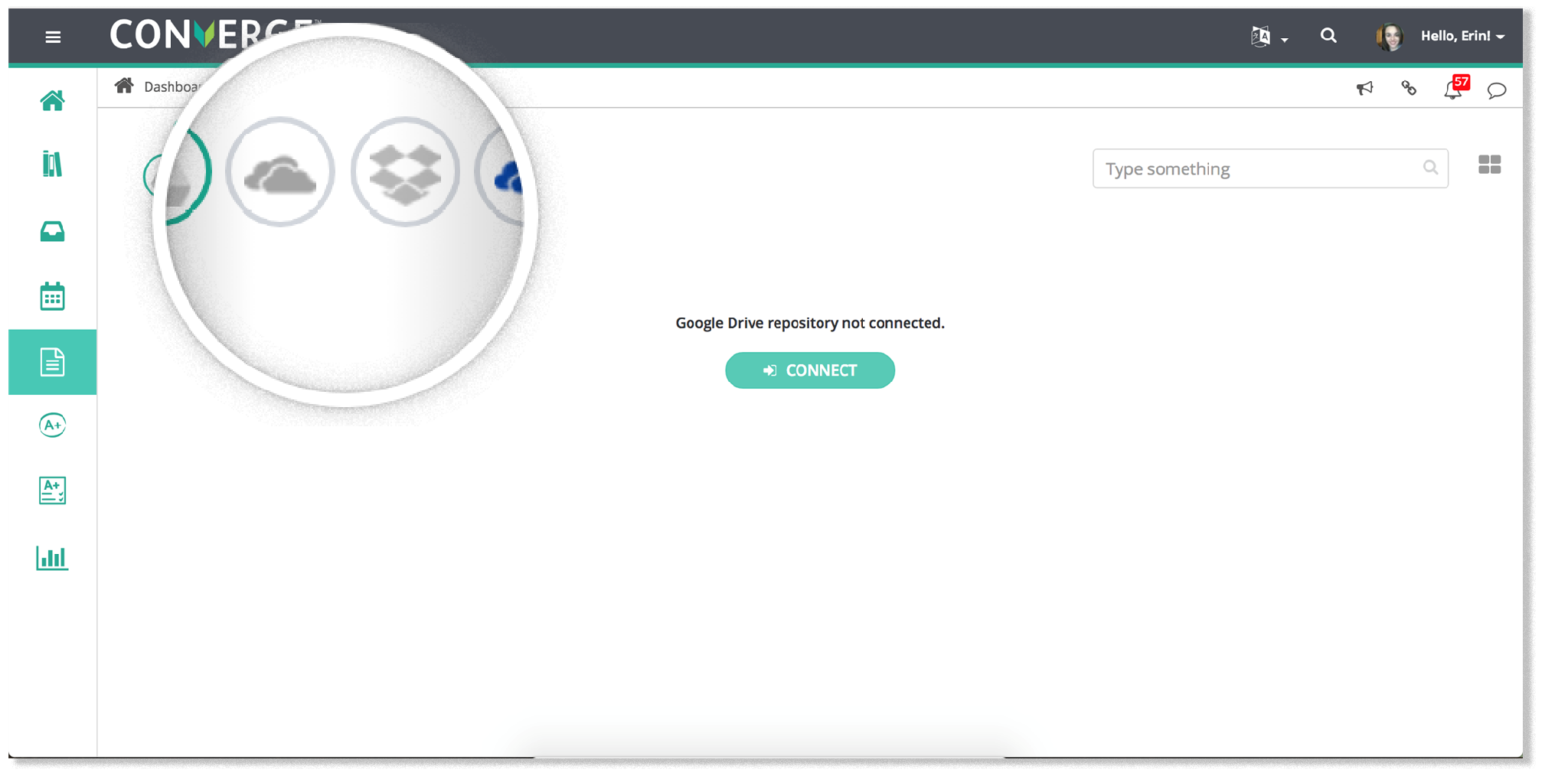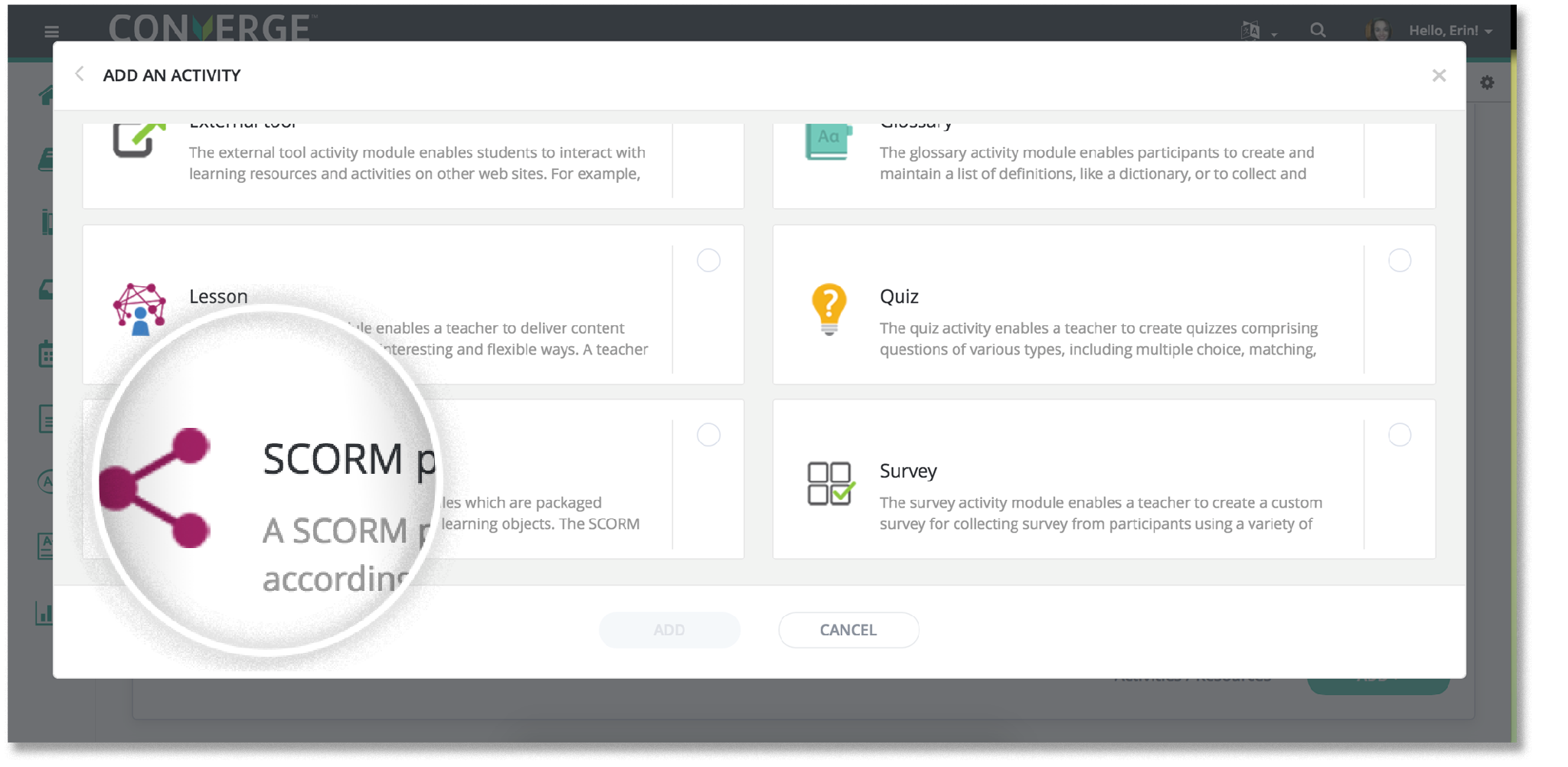 SCORM Compliant
Converge is SCORM compliant, making it even easier to house all your favorite e-learning content in one centralized and intuitive system.